Scroll down to view pictures of the dining areas that we have available for your dining experience. We have several private rooms and areas for your group get-together for lunch, dinner, buffet and Sunday Brunch. A popular family celebration time is our Sunday Evening Buffet'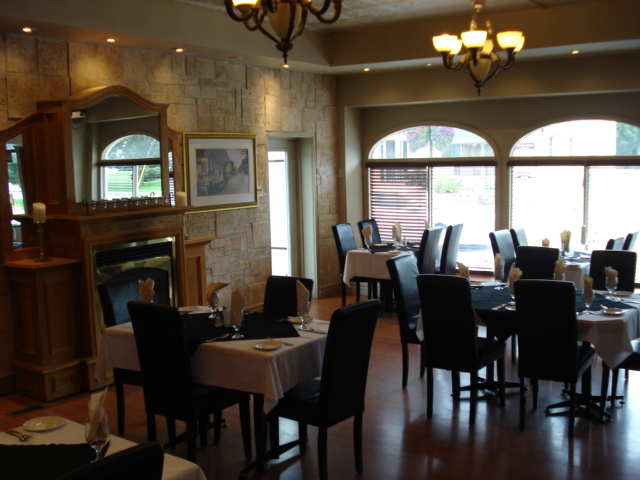 Scroll accross to see the street side of the front dining area. This room can accommodate up to 70 for special occassions such as family get-togethers, Christmas parties and wedding dinners and receptions.
This dining area is wheelchair accessible and the fully accessible washroom facilities are on this level. We have fully accessible washrooms for wheelchairs for both men and women. Please inform us of the guests arrival so that we may plan the set-up of the room and table selection for maximum convenience.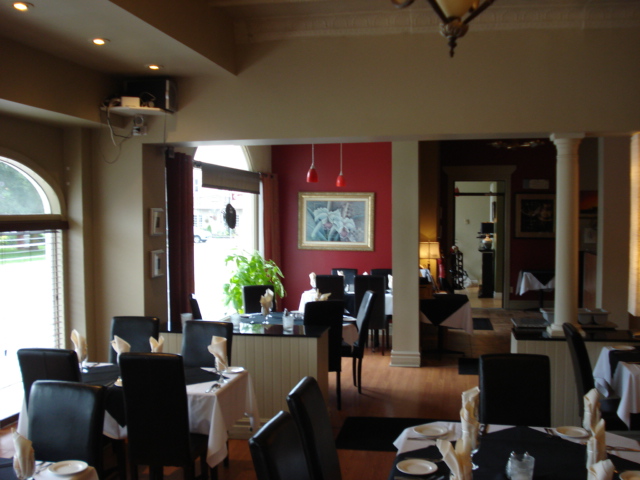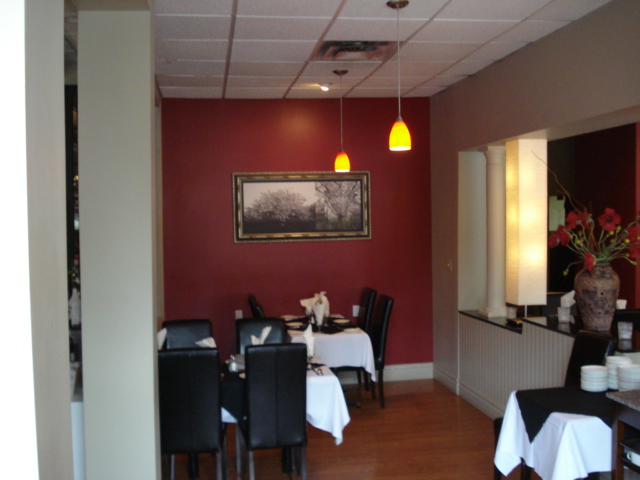 This is an area off of the main dining room that is often set up for groups of up to 14 guests.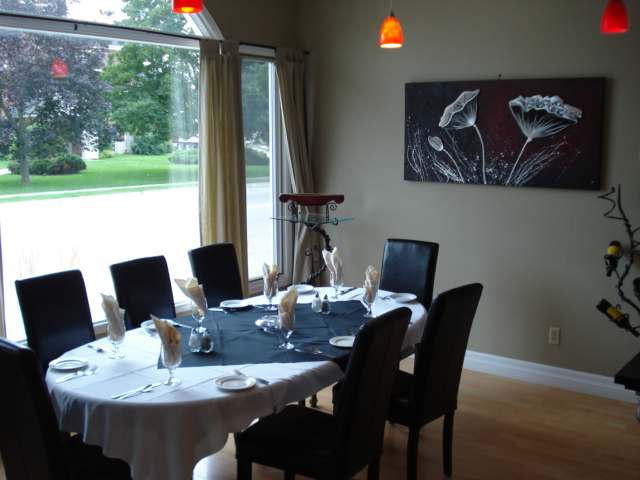 This is a private dining area at one of the front windows that accommodates up to 8 guests.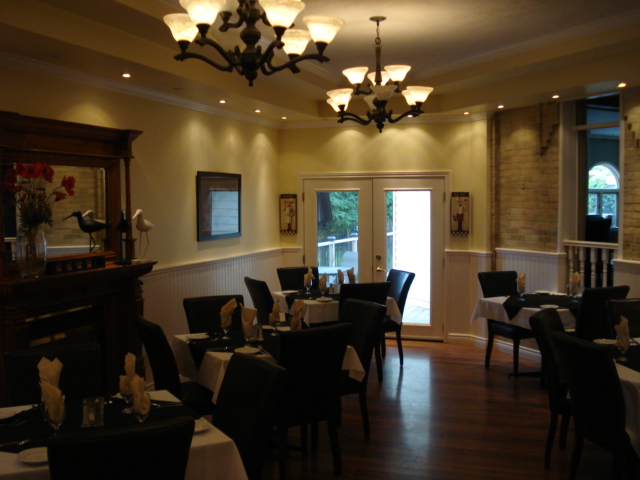 Our newest diningroom that seats up to 28 in group format. This room is very popular for wedding rehearsal parties and small
weddings etc. partly because of the privacy but also the outdoor patio is just through the patio doors shown in the photo.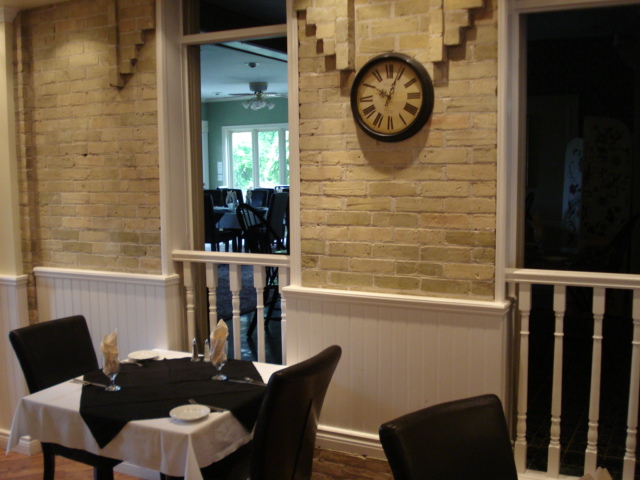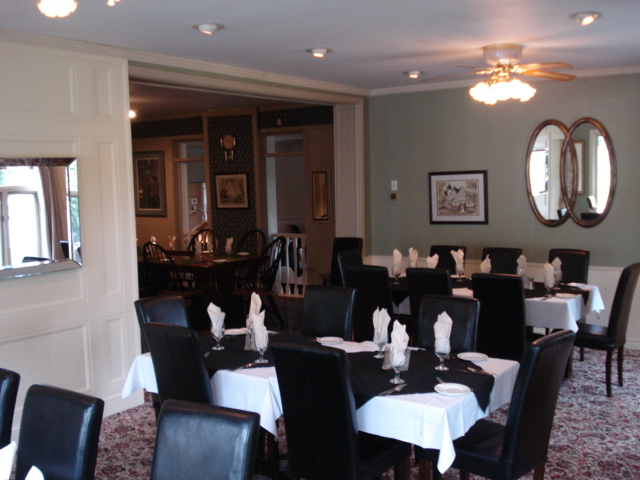 This photo shows the private diningroom at the back of the restaurant. This room can seat up to 35 in group format.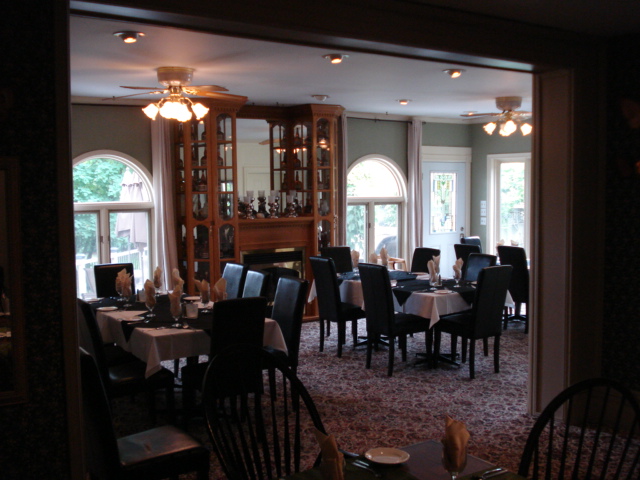 A view of the back diningroom from the other direction.
This is a family size table for groups of six to ten guests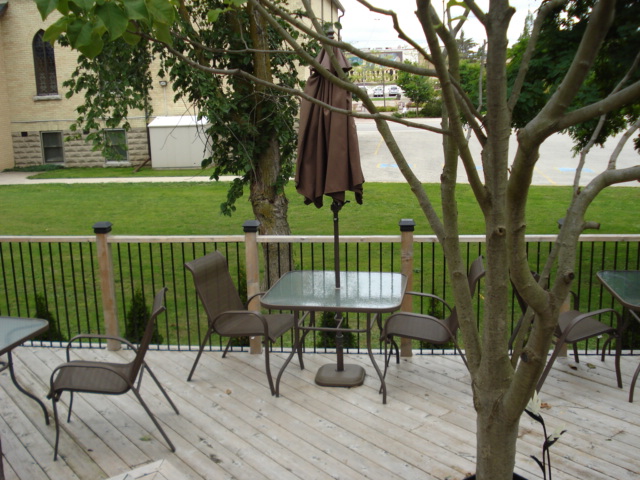 Our outdoor patio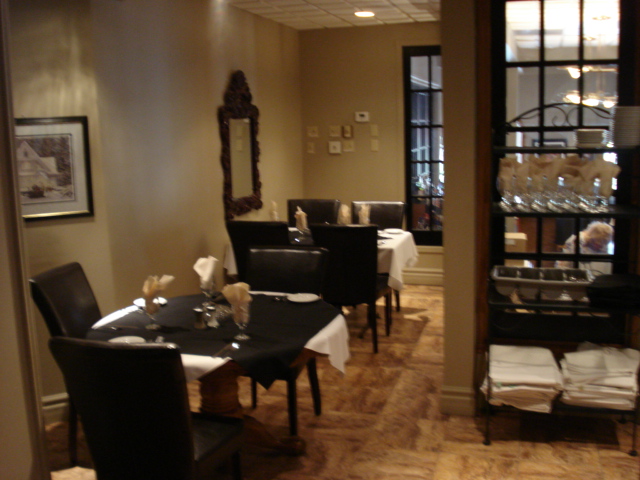 The "balcony" seating. The far table is #24 and is one of the most requested tables.